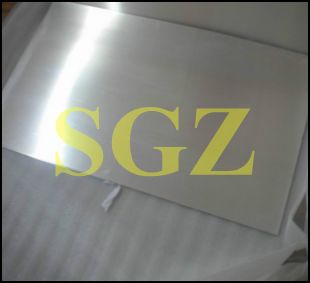 Highly Polished Magnesium Plate (for Engraving and Etching)
SGZ Highly Polished Magnesium Plate (Photoengraving Magnesium Plate)
Common Size:
Length≤2000mm
Width≤1500mm
Thickness:min.0.5 mm
Other Advantages:
*very high purity
*very smooth and shiny surface (highly polished)
*super good thickness deviation control
*very light and easy for carry
Usage:
SGZ Magnesium plate have an excellent performance in Engraving process like CNC. It can also be used for
etching if you could coat photo-resist yourself. Magnesium Plate with low content of Mn. could also give better etching effects.